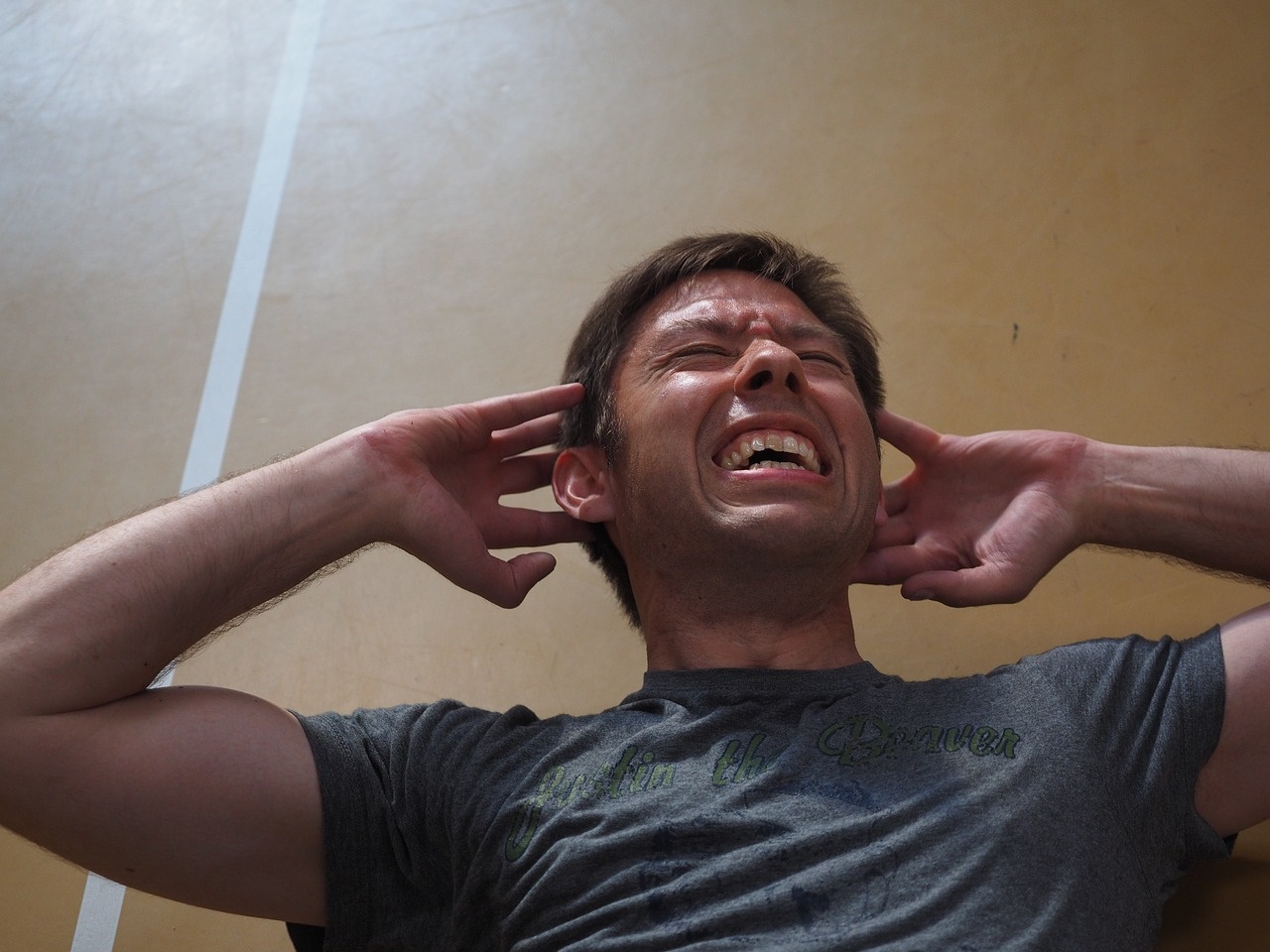 The mind is a very, very noisy place!
If you don't believe me, stop what you are doing, right now. Close your eyes and turn inward—focus your attention on the noise your brain is making:
…………..FOOD, SEX, VIOLENCE, SILLY STUFF, WHY, WHAT IF, YOU SHOULD, FUN, FAILURE, DON'T, DO, LOVE, HATE, THIS IS WRONG, THIS IS RIGHT, SHOULD, MUST, OUGHT TO, LOOKING FORWARD TO, DREADING, PARENTS, CHILDREN, FRIENDS, SIBLINGS, DANGER, SAFE, SONGS I LIKE, SONGS I HATE, SCHOOL, CAREER, GOD, DEATH, INFINITY, ENDINGS, FUTURE, PAST, EMBARRASSMENT, JOY, PAIN, PLEASURE, REJECTION, NOT GOOD ENOUGH, ILLNESS, MONEY, BILLS, DESIRES, HOUSE, CAR, VACATION, YOU DESERVE IT, NOT FOR YOU, GO FOR IT, STAY AWAY FROM IT, TRAPPED, TRANSCENDANCE, TOO MUCH TO DO, WASTING TIME, DOUBT…
If you were attentive enough to notice this noise between your ears, you likely noticed that is a torrential flood of automatic and loosely associated thoughts. A virtual blizzard of cognitions…an avalanche of mental activity!
Most of us go through life without really paying attention to this constant chaotic symphany within the brain. When you don't pay attention to it, it typically settles into the unconscious and you stop being aware that it exists. If you have a heater, fan, or air conditioning (or other such ambient sound) humming in the room you are in right now, you likely were not aware of its presence, though now that you read this sentence—sure enough, there it is!
When thoughts seem relevant to your life or well-being, they tend to rise up from the depths of your unconscious and there it is! The problem is, often what seems relevant, is nothing more than brain garbage, undeserving of spending your precious attention on. When you are struggling emotionally, certain thoughts tend to be particularly attention-grabbing.
For example:
PTSD—thoughts, memories, mental images related to a traumatic event
GAD—thoughts of uncertainty and risk
OCD—violent, abhorrent, danger, hyper-responsibility thoughts
PANIC DISORDER—thoughts of loss of control, catastrophic health consequence
SPECIFIC PHOBIAS—thoughts of danger and/or disgust regarding specific situations or objects
SOCIAL PHOBIA—thoughts of rejection, unworthiness, embarrassment
DEPRESSION—thoughts of hopelessness and loss
Can't I just be rid of these bothersome thoughts?
Well no, actually. The human mind is like the internet—do a Google search on any random word and you will elicit MANY loosely associated hits, many of them unpleasant, disturbing, unexpected, and not what you wanted (as well as pleasant surprises, cute cat pictures, and things that you simply have no interest in). The mind works the same way.
There is no such thing, for example as an "OCD thought". It is a myth—it does not exist. We ALL have a range of thoughts, including dark, unpleasant, even superstitious thoughts. Yes, it is true. People don't always talk about this in polite society or they simply aren't aware of their inner processes—but it is there.
When most people have a disturbing thought, they feel somewhat disturbed by it momentarily, but then either brush it away as a "silly thought" or simply let the thought go in one ear and out the other and focus on whatever they are currently doing. They don't frequently fight them and the thoughts simply run their course quickly and are forgotten.
So if the existence of this brain noise is not the problem where do problems arise?
They arise when you buy into the thoughts, struggle with the thoughts, or try to force your mind to be free from these thoughts! It only serves to make the thoughts loud and in your face—blocking your attention from the things in life you value.
So what can I do?
If you believe these thoughts, (for example, "I am unlovable") you may choose to pick apart these thoughts using cognitive therapy strategies (weighing the evidence, looking for thinking errors, and so forth) and if they do, in fact, continue to remain true, you can problem-solve and come up with a strategy to help (learning and practicing social skills, etc.).
When you feel haunted by thoughts that you don't really logically believe—brain noise—you can practice mindfully acknowledging and accepting these thoughts as simply background noise (albeit loud and persistent at times). If you really want a thought to stop haunting you, your best strategy is to genuinely be willing for it to be there while you move on with your life. Otherwise, if you don't want the thought, it just turns up the volume!
Eric Goodman, Ph.D.